Trianz: transforming operations with cloud and analytics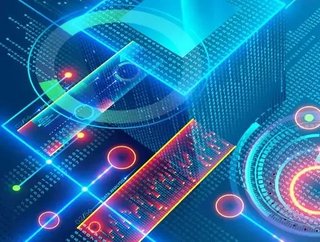 Transforming an Australian mining enterprise's operations with an operational analytics platform on AWS...
Migrating to the cloud has been proven to be a powerful catalyst for business growth and improving operational efficiency. Trianz's experts have helped several organizations move to cloud hosting platforms like their strategic partner Amazon Web Services. For an Australian coal mining enterprise, Trianz leveraged the AWS cloud platform with platform-native and third-party tools to build an operational analytics platform to streamline their daily operations and move from reactive to predictive analytics and remediation.
The Client Objective
Triggered by digital evolution in the natural resources industry, the client was looking to improve operational efficiency. The most inefficient part of the mining process is logistics. The client was interested in building a strategic data ecosystem to store and analyze operational data in line with industry best practices. This data ecosystem must support and enhance their current business operations, while simultaneously accommodating newer technologies and business strategies via future-proofing. 
Once built, the data ecosystem would allow the client to better manage supply and demand by enabling industrial automation and predictive analytics. Proactive supply chain management using these technologies would help the client to reduce transit times. This would, in turn, improve the utilization of haulage vehicles, reducing fuel consumption and increasing their energy efficiency, thus enhancing their reputation as an eco-conscious business. 
Leveraging the latest technologies like artificial intelligence (AI) and machine learning (ML) will benefit the land survey, allowing the client to identify coal deposits that may be missed by more traditional methods. Material asset management would also help the client tackle short-term supply constraints via dynamic scheduling proactively. In the long-term, this provides the client with more agility, predicting supply depletion or shortages so they can take affirmative action to sustain supply chain continuity.
The Trianz Approach
Trianz's experts thoroughly analyzed the client's existing data warehouse, creating migration blueprints during the planning phase. This enabled us to identify services relevant to the client's business needs, significantly improving the outcome of this transformational project. With careful planning and collaboration, we identified potential problems with the migration process, keeping the client informed at every stage of the project.
Our experts created a well-integrated platform to host the client's new operational analytics platform. By sticking to a single vendor, the client was confident that their new platform would be fully supported for the long-term. This also meant they would not need to perform additional development work to integrate and update services in the future, as AWS does this automatically in the background. Finally, technical support was streamlined by engaging a single vendor. This ensured swift communication and remediation of problems for the client, increasing the availability and resilience of their operational analytics platform.
Transformational Effects
Post implementation of the new platform, the client experienced numerous benefits.
Automated and consistent reporting
This solution enabled automated and continuous insight generation, resulting in high reliability and data validity. The client was able to leverage this insight to make key business decisions while extending access to insights from key stakeholders to all employees across the business. A consolidated cloud platform on AWS further allowed the client to decommission bespoke legacy solutions, reducing TCO for operational reporting substantially. Through this simplified data ecosystem, the client now has a clear view of its operations and can do more complex analytics across their Productions, HR, Finance, amongst other business areas.
Standardized data
Trianz's proposed solution provided a single-source-of-truth (SSOT) for the client, standardizing, and unifying enterprise-wide data access. This simplified compliance policy enforcement and enabled real-time application insights for swift and decisive reporting.
Data Visualization
Raw data can be challenging to read, so Trianz introduced the client to Tableau to make the data accessible for all employees. Now, everyone can access and share insights, promoting a collaborative data-driven culture for the client.
Expedited data ingestion
With standardized data storage and automated ETL via AWS Glue, the client can now rapidly ingest data from numerous sources to their operational analytics platform. This reduced reporting latency and allowed the rapid implementation of new data analytics processes.
Guided analytics and self-service Business Intelligence (BI)
Guided analytics leverages GUI-based visualization for everyday analytics tasks, allowing for sharing and easy access to pre-defined analytics templates. Self-service BI extended analytics across the business, allowing for universal access to analytics templates while reducing reliance on IT and BI departments.
Operational Analytics with Trianz
Trianz is built upon the company ethos—Digital Evolution: Simplified, and we apply this to all clients. The Australian client is a perfect example of our excellence in execution. 
Elaborating on this further, Trianz Vice President Jason Catania says: 
"Our consulting approach is rooted in the use of best-in-class technologies and intelligent strategies that expedite and streamline our client projects. This allows us to deliver industry-leading consulting services that place our client's needs at the heart of our approach.
Trianz holds close partnerships with industry leaders like AWS and Tableau, allowing us to deliver tailored solutions to our clients. Simultaneously, these relationships enable our experts to achieve a deep product or service understanding, significantly improving project outcomes by applying targeted and experiential knowledge.
By migrating clients to the cloud and leveraging cloud-native technologies, we are proud to be a part of their digital evolution. These digital transformations help small and large enterprises prepare for the future, bolstering their resilience and adaptability in an increasingly competitive digital landscape."
By Jason Catania Vice President - Client Partnership, APAC Region, Trianz