Unearthed 2015: Inspiring innovation in mining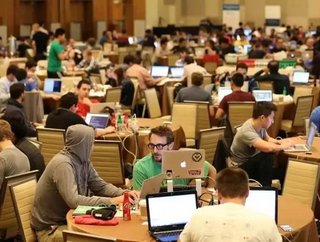 Accelerating innovation in the resources sector is the focal point of Australian non-profit RIITs national events program: Unearthed.The unique 54-hour...
Accelerating innovation in the resources sector is the focal point of Australian non-profit RIIT's national events program: Unearthed.
The unique 54-hour long event is focused on the resources sector with software developers, designers, and industry insiders coming together to develop prototype solutions to resources sector problems. Unearthed participants will have a chance to work on proprietary industry data as well as data from government partners.
Unearthed will visit four cities this year as part of RIIT's vision to establish Australia as the hub of resources technology innovation in the world.
The Brisbane event will be held from 15-17 May at River City Labs in Fortitude Valley, with around 100 talented developers and coders expected to participate. River City Labs General Manager Peta Ellis is excited to host the next leg of the Unearthed national hackathon program.
• Related content: Everything you need to know about Austmine 2015: Transforming Mining
"It's great for the Brisbane community as there are no other programs designated to solving challenges within the mining and resources sector", said Ellis. River City Labs founder and tech investor, Steve Baxter, will also mentor developers across the weekend as they develop their prototypes.
The opportunity for developers and coders to work amongst global mining companies on real challenges is a key benefit of the program:
"We're offering pathways for developers and coders to create prototypes and show off their skills to the resources industry. There's a chance for these individuals to be a part of something special, whilst also adding this event to their CVs", said Unearthed Director Zane Prickett.
It will be the first time that the Unearthed program has visited Brisbane and expectations are high, following another successful Perth event during March. 15 teams pitched in Perth, of which 9 were invited for detailed follow-up from resources companies including Iluka Resources and Gold Fields. The winning team comprised of four students in their early twenties from the University of WA who developed a novel approach to identifying promising mineral sands exploration targets.
Unearthed will continue to source and work with promising developers from universities, co-working spaces, developer communities, local government and global mining and resources companies at its Brisbane event.
CRCMining is excited about the upcoming Unearthed Brisbane event and will play an active role in the event,
"CRCMining is excited to support Unearthed. Their approach to open innovation in the resources sector will benefit our members through exposure to new innovative people, ideas and multiple approaches to industry challenges", said Professor Paul Lever, CEO CRCMining.
The winners of the Unearthed Brisbane event will also have a chance to showcase their prototype on the global stage by speaking at Australia's largest mining tech conference Austmine 2015 from 19-20 May.
Unearthed has been invited to present at the Austmine conference which follows the Brisbane hackathon event. Unearthed recently signed a Memorandum of Understanding with Austmine, the peak industry body in Australia for the mining equipment, technology and services (METS) sector, in order to jointly continue the advancement and competitive positioning of Australian technology and innovation in the local and international mining and resources industries.
WATCH: UNEARTHED ~ Can the mining industry learn to innovate like the tech industry?