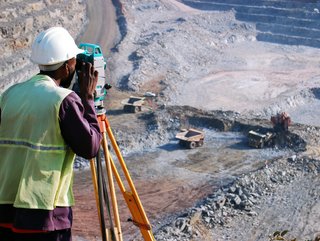 From data visualisation, to artificial intelligence, Mining Digital considers some of the top companies who offer mining solutions via the use of technology.
Mining Digital considers companies that use technology to practise more sustainable mining solutions to ensure a greener and more sustainable future
Within the mining industry, automated technologies have worked to reduce labour and maintenance costs whilst being able to continuously operate. Yet, these futuristic changes also minimise environmental harm and ensure greater safety for human workforces within mining worldwide, due to being able to extract materials in a cleaner and safer way.
From data visualisation, to artificial intelligence, Mining Digital considers some of the top companies who offer mining solutions and greater opportunities for sustainability in mining via the use of technology.
Liebherr Group today is one of the biggest construction equipment manufacturers in the world, offering high-quality, user-oriented products and services. Concerning mining solutions, the company has 50 years of experience in design, manufacturing and support of mining machinery.
The company ensures that quality, reliability and innovative technologies keep mining operations safe, time and cost efficient at all times. Liebherr also works with First Quantum to operate the largest ultra-class truck trolley fleet in the world in Panama, enabling Liebherr customers to fulfil their goals in reducing CO2 emissions by saving fuel and improving the trucks' duty cycles.
Newcrest is the largest gold producer listed on the Australian Securities Exchange and one of the world's largest gold mining companies. The company is well known for its strong technical capabilities in exploration, deep underground block caving and metallurgical processing skills.
It also has a comprehensive sustainability agenda, having set goals to reduce greenhouse gas emissions, energy consumption, and water usage. They also have programmes in place to manage environmental impacts of their operations, such as rehabilitation of mined land and biodiversity conservation.
FLSmidth is a full flowsheet technology and service supplier to the global mining and cement industries. It helps customers to improve performance, lower operating costs and reduce environmental impact.
With the company's MissionZero programme, it has set a target of providing solutions for zero-emissions mining and zero-emissions cement production by 2030, thereby supporting a green transition built with sustainable materials. This involves increasing safety and cutting risks and costs with sustainable water management, reducing emissions and aiming to deliver solutions for 100% alternative fuel.
Founded in 1921, Komatsu focuses on providing essential equipment, technologies and services for the construction, mining, forest, energy and manufacturing industries. The company uses data and technology to enhance safety, productivity and performance.
Recently, Komatsu has announced a joint project with Toyota to develop an autonomous light vehicle (ALV) for the mining industry, aiming to improve both safety and productivity in mines.
The company also aims to reduce environmental impact by working toward common goals to reduce CO2 emissions, energy use and water consumption by creating net zero facilities that advance sustainable operations.
Vale is a sustainable mining company that also takes care of its production chain by investing in logistics and energy to ensure that operations are efficient. It consistently works towards the Mine Closure process, which it views should occur in parallel to operations, minimising risks, costs and ensuring a safety long term.
The company is committed to contributing to a more sustainable future, based on its renewable energy matrix and the differentiated quality of its product. Vale has recently appointed Emily Olson as Chief Sustainability and Corporate Affairs Officer of its energy transition metals business, as the company works towards net zero.
Key facts
500+ installations across every continent

40 yrs of Glencore Technology

22 of 27 largest ICMM members as clients

185+ Technical papers
Glencore is one of the world's largest globally diversified natural resource companies. Founded in 1974, the company was initially focused on the marketing of ferrous and non-ferrous metals and minerals, crude oil and oil products. It now aims to responsibly source commodities that advance everyday life.
Glencore Technology in particular develops, markets and supports technology that delivers flowsheet improvements for the real world, including work towards fine grinding, hydrometallurgy, and innovation partnerships, to name a few.
Rio Tinto is aiming to find better ways to provide the materials the world needs. The company harnesses new and emerging technologies to make operations more efficient, safer and more environmentally friendly.
Automation in particular has been a part of its business for more than a decade. They believe that safety is improved by increasing the automation of trucks, drills and trains, reducing risk for its workers. Rio Tinto operates more than 130 autonomous trucks, part of its Autonomous Haulage System, across its Iron Ore operations. The system uses pre-defined GPS courses to automatically navigate haul roads and intersections.
Anglo American is a leading global mining company with a broad range of future development options, providing many of the future-enabling metals and minerals for a cleaner, greener, more sustainable world. It uses innovative practices and the latest technologies to discover new resources in a safe and sustainable way.
Last year, the company implemented cutting-edge technology at the Quellaveco copper mine in Peru. It uses digital twin technology which allows for virtual replicas of the equipment and infrastructure to be made, displaying information on technical characteristics and operation, with the same data as that provided by the sensors installed in the mine.
Caterpillar focuses on developing technologies in the areas of automation, remote control, and autonomy. Caterpillar's mining customers work to enable the energy transition by utilising safe, productive and sustainable mining solutions.
The company launched the first remote-controlled machine back in 1968 and continues to innovate to ensure equipment is safer, cleaner and smarter for businesses. The company completes work with digital twin technologies and 3D printing to ensure customer satisfaction as well as more sustainable innovation.
Caterpillar Mining leverages the broad Caterpillar portfolio to meet the needs of the mining industry. From underground coal mines in Chile to surface gold mines in Mali to the oil sands of Canada, Cat products offer the broadest line of underground and surface mining equipment in the industry.
BHP is a world-leading resources company headquartered in Melbourne, Australia, with products sold worldwide. It is among the world's top producers of commodities like iron ore, copper, nickel, and steelmaking coal.
The company incorporates robotics and automation technologies into its mining operations, which includes the use of automated drilling and blasting systems and robotic vehicles. In particular, BHP announced a collaboration with tech giant Microsoft to utilise artificial intelligence and machine learning (AI/ML) to boost copper production in Chile.
BHP has operated Escondida, an open-cut mine located in the Atacama Desert in the Antofagasta Region of northern Chile, for more than 30 years.
Concerning sustainable practices, BHP deploys technology for environmental monitoring. Under its 2030 healthy environment goal, the company aims to focus on the creation of nature positive outcomes by having at least 30% of its land and water under conservation, restoration or regenerative practices by 2030.