The Who's Who of the World Gold Council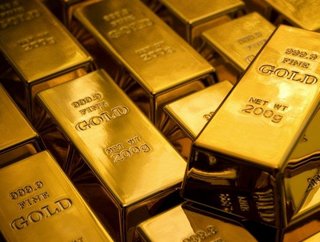 The World Gold Council (WGC) is an organization specializing in the market development of gold. Based in the U.K., the organization works within sect...
The World Gold Council (WGC) is an organization specializing in the market development of gold. Based in the U.K., the organization works within sectors of the gold industry such as investment, jewelry, and technology to provide industry leadership and insight as well as encouraging talent and developing innovative uses of gold around the world. Its goal is to stimulate and maximize the demand for gold by consumers, investors, industry, and the official sector. The World Gold Council operates in more than 50 countries and has offices in New York, Shanghai, Hong Kong, Singapore, Tokyo, Mumbai, Chennai, and Beijing.
As the global authority on gold, the organization oversees $50 billion in gold ETF assets and represents some of the largest and most innovative gold mining companies in the world, including Barrick Gold, Newmont Mining Corp., AngloGold Ashanti, and Gold Fields Ltd. WGC and its members work together to stimulate demand in new and existing markets as well as ensuring gold mining is responsibly undertaken with measurable economic benefits to the countries in which they operate. The organization and its members share the same vision of ensuring a sustainable gold mining industry based on the understanding of gold's role in society now, and in the future. 
The World Gold Council's leadership team is comprised of executives with years of experience in established and emergent geographic and sector markets in gold. They act as a commercial innovator and trusted adviser to business and government leaders across the world.  As prominent experts in the largest markets and trading centers for gold in the world, we break down the top 10 most important members of the World Gold Council.
Somasundaram PR, Managing Director 
Headquartered in Mumbai, India, Somasundaram PR (Som) is responsible for guiding the World Gold Council's activities across the Indian gold market.
Somasundaram has spent the last 27 years working in a wide array of diverse industries and sectors. Before joining WGC Som worked as chief executive officer for Lakshmi Vilas Bank, and previously spent eight years as managing director of Capital Markets at Standard Chartered Bank in India.
Sally Morrison, Managing Director, Marketing and Jewelry 
As managing director of marketing and jewelry for WGC, Sally Morrison is responsible for the organization's jewelry operations worldwide. Morrison's position is to drive the World Gold Council's vision and priorities for public relations activity within the U.S. jewelry market, including showcasing gold through a variety of campaigns.
Before joining the council in 2012 Morrison was chief marketing officer at Forevermark USA and spokesperson for DeBeers, with previous experience in senior positions at JWT, Miramax and amfAR. Morrison has 25 years of industry experience as well as domestic and international understanding of the jewelry consumer market.
Robin Lee, Chief Financial Officer
Lee is responsible for financial reporting and control, financial planning, audit, treasury operations, tax, risk management and company secretariat within the World Gold Council. He joined the organization in 2010 and is positioned at the London headquarters. 
Having graduated from Oxford University in 1990 with a degree in classics, Lee has previously worked as head of research and strategy at the Securities Commission in Malaysia, as well as senior vice president finance for Millennium & Copthorne Hotels PLC. He is qualified as a Chartered Accountant with KPMG in London.
Terry Heymann, Managing Director, Gold for Development and Market Intelligence 
Terry Heymann joined the World Gold Council in 2010 and is responsible for the organization's positive socio-economic contribution of gold and gold mining around the world. Working closely with members of WGC, Heymann led the development of the Conflict-Free Gold Standard, which creates a common method for gold mining companies that provide assurance their gold has been extracted in a way that does not cause, support or benefit unlawful conflict, or contribute to serious human rights abuses of international law.
With degrees at the University of Cambridge and Harvard Business School, Heymann has worked as a principal at Marakon Associates, a leading strategy consultancy helping clients in a number of industries on strategic issues and new product development.
Marcus Grubb, Managing Director, Investment Strategy 
Marcus Grubb is the World Gold Council's gold strategist and responsible for the organization's view of all aspects of the gold market. He works with investors of all types worldwide and is the key spokesperson for Gold Demand Trends. Grubb also oversees the European ETF business and research. He was directly responsible for two of the most important deals concluded by the WGC, which included purchasing a minority stake in Bullion Vault and signing a deal with ICBC in China to launch a Gold Accumulation Scheme (GAP).
Before joining the World Gold Council in 2008, Grubbs worked in investment banking and capital markets for over 30 years. He has previously worked as the global head of equities at Rabobank as well as the founder and chief executive of Swapstream. Marcus has a degree from Oxford University with first class honors in modern history and economics.
Kevin Feldman, Managing Director, Investment Worldwide 
Joining the WGC in 2013, Kevin Feldman is responsible for increasing the organization's portfolio of commercial partnerships, expanding its market leadership in gold ETFs and other physical gold products across the world, and overseeing U.S. operations. He brings a wealth of experience in the global ETF and U.S. mutual funds markets, as well as marketing, product strategy and general management experience.
Feldman has more than 20 years experience in senior leadership roles and has held positions at Barclays Global Investors, Vanguard and Charles Schwab & Co. He has a BA in linguistics and computer science from the University of California and an MPA from the John F. Kennedy School of Government at Harvard University.
Natalie Dempster, Managing Director, Central Banks and Public Policy 
As managing director of Central Banks & Public Policy, Natalie Dempster plays a vital role in interactions with central bankers, multilateral agencies and government regulators, assisting them to make informed decisions about the role of gold. Her responsibilities include augmenting the strategic case for gold in investment portfolios, as well as catering for the needs of private banking professionals, family offices and endowments, institutional investors and their advisors.
Prior to joining the World Gold Council in 2006, Dempster worked for 10 years as an economist, having started her career as a foreign-exchange trader at JP Morgan Chase. She has also worked as a financial markets economists on the trading floors of the Royal Bank of Scotland covering Western Europe economies. Dempster holds a BSc in economics from Queen Mary and Westfield College, University of London and an MBA from City University Business School (CASS).
Albert L. H. Cheng, Managing Director, Far East 
Albert Cheng joined WGC in 1993 as a regional manager, planning and business development, Far East, later becoming managing director in 2003. He has more than 30 years experience in the industry and is directly responsible for operations in the region. 
During his early career in the 1980s Cheng worked for Dentsu, Young and Rubicam, Hong Kong, as a Dentsu account director, where he was responsible for a number of popular and durable consumer products. He first embarked in the gold industry in 1985 when he joined the Royal Canadian Mint as manager for Southeast Asia in charge of sales and marketing.  In 1991 he helped the International Olympic Committee, Centennial Coin Programme build its distribution network in Asia Pacific and market and promote these coins throughout the region. In addition, Cheng is one of the international advisors of the Shanghai Gold Exchange.
A graduate of the Chinese University of Hong Kong, Cheng holds a degree in business administration and is a member of the Cambridge Association of Managers (CAM) in the UK.
Brenda Bates, Managing Director, Corporate Communications 
Brenda Bates joined WGC in 2011 after David Schraeder resigned as head of corporate communications in the U.S. As director of communications, Brenda Bates is responsible for the overall strategic development of the World Gold Council's communication across all markets as well as member relations.
Prior to her role at the World Gold Council, Bates was director of communications at BPP, University College of Professional Education. At BPP, she was responsible for the team which delivered a multi-channel communications strategy that promoted BPP as the first private for-profit university to be awarded university college status in the UK. She has also worked as an independent consultant specializing in asset management and professional services firms, as well as ran the specialist PR firm, Mainland PR. Bates has a BA (Hons) in English and history of art from University College Dublin and is a full member of the Market Research Society of Great Britain and the institute of Public Relations.
Aram Shishmanian, Chief Executive Officer 
Appointed chief executive officer of the World Gold Council in 2009, Aram Shishmanian is responsible for the strategy and vision for WGC as well as the overall success of the organization. He has worked with many leading financial institutions, at board and senior executive levels, and brings extensive international experience to his role. Shishmanian also serves on the boards of several major organizations within the global financial markets.
Before becoming CEO, Shishmanian spent his entire career at Accenture, a global management consulting, technology services and outsourcing company based in Bermuda. He held a number of senior positions, culminating in becoming a senior partner and head of the global financial markets practice.  Before joining the World Gold Council he was an independent member of the International Executive of Hogan Lovells LLP, one of the leading global laws firms.