Despite regional ban, crypto miner Canaan doubles profits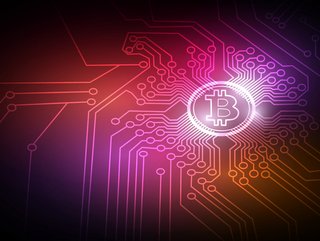 Canaan, a Chinese designer of bitcoin mining machines and mining design chips, has announced a 117% year-on-year increase in its gross profit figures
Seemingly completely unaffected by the "great Chinese crypto ban", Canaan has announced an exceptional profit increase.
Canaan has announced a doubling of its profits, having expanded to reach a total of 346.84 BTC in June this year.
Canaan's financial growth for Q2
Canaan's growth figures for 2022 Q2 have now been published by the company.
The reports reveal profits of 930 million renminbi (RMB), (around USD$139 million) in the financial quarter. This equates to a 117% gross profit increase, compared to the same period in 2021.
However, despite these successes, Canaan has said that it still found this quarter to be a difficult one, as Bitcoin prices dropped below the $20,000 mark in June.
Navigating falling Bitcoin prices and the Chinese cryptocurrency ban
A large part of this growth has come from the fact that Canaan is working to expand its global outreach.
However, the company still remains wary, after the sudden plummetting of Bitcoin prices earlier this year.
"We are fully aware of the downward pressure from the Bitcoin price since the last fourth quarter and expect it to bring prolonged headwinds to our performance in the coming quarters. Nevertheless, we believe in the unique value of Bitcoin and its long-term prospects", said Nangeng Zhang, the CEO of Canaan.
"As the Bitcoin price further decreased in the second quarter, we responsively lowered our product price for spot sales to shoulder the pressure with our clients. [...] We expect the gross margin to decrease dramatically in the second half of this year", added James Jin Cheng, the Chief Financial Officer of Canaan.
Alongside this, Canaan is also attempting to navigate the legislation introduced by China in September last year, which implemented a ban on all crypto operations.
However, the impact that this has had on Chinese crypto mining companies is up for debate.
The ban drove companies to increase the pace of their global expansion plans, and China actually held the status of the second-largest Bitcoin mining country at the start of this year, and still hosts over a fifth (21%) of the world's Bitcoin hash rate.