AngloGold Ashanti and Mine Site Infrastructure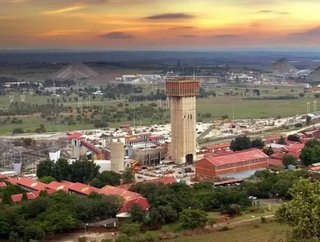 Mining companies live and die by mine site infrastructure. Its the backbone to any successful operation and has the ability to either enhance productivi...
Mining companies live and die by mine site infrastructure. It's the backbone to any successful operation and has the ability to either enhance productivity or harm it. It also has the ability to impact surrounding communities.
To achieve maximum mining production, companies must effectively design and implement infrastructure that meets the needs for (underground or surface) mines including processing plants, miner facilities, and rail and port structures.
One of the best in the business in achieving maximum results is AngloGold Ashanti Limited. The South-African mining company has mastered the art of incorporating its 'big picture' into designs, executing them to near perfection and getting the most out of its mines from beginning to end.
The basics of mine site infrastructure
The success of mining infrastructure is hidden in three facets: planning, designing and execution.
Infrastructure needs are classified into two categories: infrastructure required to develop and operate the mine and infrastructure needed to evacuate the mineral bearing ore to the processing site or port. Infrastructure required at most mining sites includes:
• Bulk materials handling
• Fuel facilities
• Tunnel engineering
• Control Systems – including automation and remote control of mining equipment
• Rail and port infrastructure
• Water infrastructure planning and resource management
• Dams – water supply and tailings
• Pumping and piping for liquids and slurries
• End to end power generation, transmission, distribution and  management
• Airstrip planning, approvals and design
• Environmental solutions
• Community development, social planning and facilitation 
• Site and off-site infrastructure – roads, bridges, buildings, camps, utilities 
• Borefields and dewatering
AngloGold implements an array of options when it comes to mine site infrastructure. The company has been known to utilize its own contractors as well as outsource duties to highly recognized and skilled contractors. AngloGold also utilizes sophisticated software to explore, design and develop mine site infrastructure, plants and mills, and mine equipment.
The big picture
Headquartered in Johannesburg, South Africa, AngloGold Ashanti has over 20 gold mining operations in 10 countries. The majority of the company's mining operations consist in developing countries where existing infrastructure is little to none. A lack of access to power, clean water and transport infrastructure is a significant barrier to economic development for these countries.
When engineering operations, AngloGold incorporates the 'big picture' for mine site infrastructure. The company not only integrates infrastructure for the mining and processing aspect of operations but also for the mine reclamation. AngloGold works to implement infrastructure that will benefit communities in which it operations long after its mines have closed.
For example, AngloGold Ashanti Limited has obtained partnerships with the United Nations peacekeeping mission in the Democratic Republic of Congo to upgrade the 53 miles of road between the district capital, Bunia, and the company's mine site in Mongbwalu. In the past, the road took three days to travel. Now it only takes three hours, giving the UN and local communities the ability to move freely around the area.
Because AngloGold understand mining operations will eventually cease, the company is dedicated to integrating mine site closure in the designing and implementation of its mine site infrastructure.
​​​"Through improved integration of closure considerations throughout disciplines and with daily operations, we can strive for effective and efficient closure in accordance with our company values, and deliver on our commitment to stakeholders and communities to establish a sustainable future," the company's website states.
In addition, social infrastructure plays a significant importance in mine site planning and design. According to AngloGold Ashanti, there is no gainsaying the importance of social infrastructure.
"Irrespective of whether the mines are large or small, equipment in use is high-tech or not, social infrastructure in the mode of housing facilities for the workers, schools in the nearby locality for the children of the workers and other types of social infrastructure which will play a crucial role in meaningfully contributing to the socio-economic lifestyle of the working section in the mines is very important."
The future
According to Accenture research, metals and mining expenditures for capital projects is expected to reach $1.5 trillion from 2011 to 2025.
"The potential savings and returns through effective management and delivery of a capital project investment can be huge," said Jose J. Suarez, managing director for Accenture's North American Mining industry group and the research lead. "Keeping on budget and within planned timelines across a portfolio of multi-year projects can save millions for a company – in today's environment strong project management can be an important competitive advantage."
To maintain its high standardization of mine site infrastructure, AngloGold has implemented various engineering programs and schooling through its operations in Ghana, Guinea, Mali and other countries.
Earlier this year, the company held a graduation ceremony for 73 apprentices at its Engineering Training Center at its Obusai Mine. The students were trained in various application such as electrical, mechanical, instrumental, mobile equipment, welding and fabrication.
Kwaku Awuku, Senior Manager, Human Resources of the Obuasi Mine said: "Training and development is a priority for AGA to ensure that we have the right people with the right skills and knowledge for the right roles to execute work safely, responsibly and effectively."