Supply Chain & Operations
Finger on the Pulse: what does the future hold for the mining industry?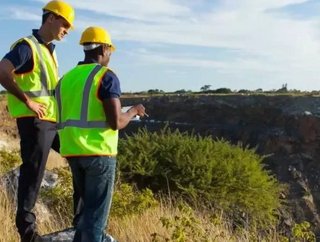 Mining companies and organisations rely heavily on technology, data and IT management, and now more than ever with a declining market this reliance grow...
Mining companies and organisations rely heavily on technology, data and IT management, and now more than ever with a declining market this reliance grows further. But what does this mean across the industry? Ash Bosworth, Director at Pulse Mining, tells us what the future holds for mining companies.
How do you believe the industry is changing?
The mining sector is subject to a cycle of investment largely dictated by global demand and economics. Exchange rates and international commodity prices give tangible and clear indicators of where we are in relation to a particular cycle.
High and healthier levels of growth frequently result in lower levels of productivity, particularly in the larger organisations with broader margins and greater market control and influence. A 'production at any cost' mentality prevails.
In periods of decline, the less profitable assets that struggle to make returns to the extent required in the context of a larger organisation are divested and often picked up by prudent investors who acquire at bargain prices and operate at a fraction of the cost.
Given that the Mining Industry is currently in the midst of a prolonged downturn, with low commodity prices, increased rates of company liquidations and declining exploration activity, productivity improvement is essential for miners to ride out the crash.
As the current downturn has progressed it has moved through several 'waves' of cost cutting measures, each of which has been progressively harder to successfully implement.
The first wave (2012/12) was centred around the exploitation of 'low hanging fruit', such as cancelling projects, stripping contracts/consultants and refocusing on the basics: safety, production and costs.
The second wave (2013/14) saw sweating of assets, maximising value of existing capital and production, squeezing suppliers for better deals, reducing staff, and eliminating of organisational overlap.
We are now well into the third wave (2015-) of cost cutting, which is the business and process re-engineering phase – this 'wave' is focused on using automation and technology to generate productivity improvement.
 How is the use of data and IT in the mining industry evolving in particular?
Data-driven decision making is essential to current mining operations, particularly in an era when many mine managers have limited experience of operating effectively during an industry downturn. They need both reliable operational data, and the means to make sense of it quickly in order to maximise productivity and operational effectiveness.
Automation of processes and equipment, together with the underpinning technologies that enable this are key to long-term and sustainable productivity improvement in the mining industry.
Automation is driven by data availability, analysis and action. For most contemporary miners there is no lack of available data, as it is available from their business applications, such as the Pulse Mining ERP, various geological, survey and blasting software packages, and increasingly from the mining machinery itself.
Insightful analysis to enable effective actioning of this data is another matter. This is where the range of tactical and operational visualisation and analytics apps that Pulse Mining is currently producing come to the fore. They are centred on the cultural change and continual process improvements required within the industry, and in particular deliver against the wide range of KPI's (Key Performance Indicators) defined by our clients as necessary to maximise productivity and operational effectiveness.
What pressures are companies facing, and how are they using technology advancements to keep up and stay ahead of the competition?
The oft-publicised future vision of mine automation seems to be predominately one of robotic mining and transport equipment monitored from an office suite in a cosmopolitan city, whilst the majority of the miners have moved on to other jobs, ashrams or the dole queue.
The reality, at least for the foreseeable future, is that this a purely Utopian vision and that the Artificial Intelligence (AI) required to make it a reality is still only on the drawing board. Whilst there is obviously substantial investment taking place in this space particularly from Google and the US Military (and to a lesser extent mining companies such as Rio Tinto), what is currently available at the leading edge is very much in its infancy… for instance look to the obvious real-world limitations of the autonomous robotic technology recently showcased by DARPA (Defense Advanced Research Projects Agency) and Boston Dynamics.
As is the case on our roads and in modern warfare, the status quo is that whilst there is currently a place for remote-controlled equipment and equipment with semi-autonomous capabilities such as proximity detection/sensing and remote monitoring, full automation is a long way off. Automating equipment is relatively easy, however effective automation of process is hard, particularly as in most cases no process is completely isolated, but exists as a subset of a group of linked processes, which at various points require some kind of intervention in the form of decision-making.  
Two areas where automation is perhaps making more of an immediate impact than others (such as production efficiency) are safety and plant maintenance. Given the high costs associated with accident, injury and equipment failure it isn't surprising that automation of shut-down and harm minimisation processes via proximity and other sensors are becoming widespread.
Vast amounts of data are now available from many sources, which usually don't effectively communicate with one another, hence there is a continuing need for operators to oversee complex systems and provide input based on human senses, experience, training and instinct.
With many of the old hands, who often relied on 'gut feel' to make operational decisions, having left the industry there is now an increasing level of acceptance of the use of data and technology to support decision making around increasing productivity and identifying potential problems and process bottlenecks.
The upshot of all this is that it is not automation that may be eliminating salaries on mine sites at present, but development of more effective processes based on data-based decision making and companies knowing where to invest to maximise their shareholder return.
Pulse Mining supports mining automation through collection and management of data (including machine data) via our ERP, but the further we enable insight and decision-making based on this (and other data) through our tactically-focused Operational Mine Analytics suite of solutions (built using Birst).
What do your customers see as the future of mining?
Mining is here for the long haul. It has been foundational in the growth of civilisation over the past 5,000 years or so, and will continue to have a key role in the future. As mining is ultimately dependent on end-consumer demand there will always be changes in what is mined, in what quantity, and as a result, what technologies are employed to maximise productivity and return on investment.
Around 80 percent of Pulse Mining's clients are coal miners, and coal is a commodity that many industry analysts see as being on the brink of structural decline; that is, global demand has peaked and will begin to fall, prices are low, are not viable, and will continue to remain low, and many of the larger companies are divesting and shifting their focus elsewhere.
In spite of this, coal's future isn't all bleak, particularly for savvy Australian coal miners in the short to medium term. Metallurgical (coking) coal is, and will continue to be, required for steel and cement making, whilst good quality thermal coal will continue to be used for electricity generation. Although demand will eventually diminish (10 years ), Australian coal will remain competitive on world markets due to our high quality coal resources. Our thermal coal has a high thermal value (energy content) and is low in sulphur and ash, making it both more efficient in power production and less polluting than coal sourced from Asia. Australia has a well-established infrastructure, which together with the advantageous of our stable geo-political and industrial relations environment and our proximity to the big Asian markets means that there is considerable optimism for the future amongst Pulse Mining's customers.
Pulse Mining
With over 30 years' experience in the sector, Australian owned and operated Pulse Mining Systems have become specialists in the mining industry with an extensive client base ranging from massive mining operations throughout Australia to remote gold mines in Africa and giant copper mines in the Philippines.
At its core, Pulse Mining Systems provides mining organisations with specialised technology solutions that oversee and manage the commercial aspects of their business. Its primary software product is an ERP suite, similar to those offered by SAP, Microsoft (Dynamics) and Oracle (JD Edwards), only we grew out of, and specialise purely in the mining sector.
Given the industry's need for greater productivity, Pulse Mining are now focusing on ways to optimise specific mining work practices using advancements in the data analytics space.
https://www.pulsemining.com.au
Read the July issue of Mining Global Magazine!

Be sure to follow @MiningGlobal for news and latest updates.