Supply Chain & Operations
Griffin Mining receives license for Caijiaying Mine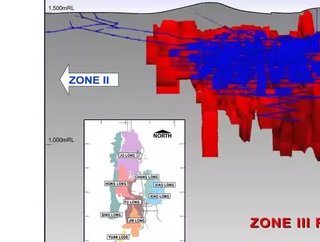 Chinese Ministry of Land and Natural Resources grants approval for new mining license covering both Zone II and Zone III of zinc ore mine...
Griffin Mining, the London-based mining company, has received approval for a new mining license covering both Zone II and Zone III areas of the Caijiaying Mine by the Chinese Ministry of Land and Natural Resources.
In a statement, the mining company says the new mining license will allow for the mining of a 'significant amount' of additional resources. 
"The granting of the 3rd Stage Zone III Project Final Acceptance Permit will increase the annual mined ore from Zone III to from 820,000 tonnes in 2020 to 1.1 million tonnes in 2021, but with the increased ore accessed from Zone II, this will increase to over 1.5 million tonnes per annum in 2022, increasing as more capital development is completed," the statement says.
It adds that no additional capital is required for any above ground processing facilities as these were upgraded and completed a while ago while the company was waiting for the new mining license. The Company remains debt free, it states.
The major milestone was achieved following eight years of lengthy and arduous document preparation and written submissions that continuously needed to accommodate a significant number of legislative and regulatory changes during that time.
"After eight long and frustrating years and the difficulties experienced during the Covid-19 pandemic, the 2020/2021 new year period has finally delivered what the shareholders have hoped, and patiently waited for, all this time," said Mladen Ninkov, chairman of Griffin Mining.