Supply Chain & Operations
Rescuers make contact with trapped Hushan miners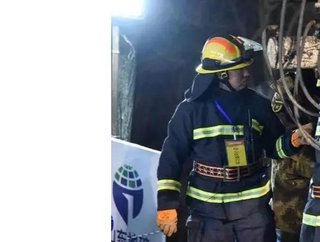 Rescuers say they have retrieved a note from the site that indicates that 12 of the trapped workers are still alive...
Rescuers working to make contact with trapped miners at an underground gold mine in east China's Shandong Province say they have retrieved a note from the site that indicates that 12 workers are still alive, leaving the fate of another 10 unclear.
An explosion at the Hushan mine in Qixia City left the miners trapped, local authorities say. Although the blast took place on January 10, it was not until 30 hours later that the accident was reported, resulting in the sacking of two senior local officials and severe criticism levelled at those responsible.
A Xinhua News Agency report says that rescuers have felt people pulling on the iron ropes that were used to deliver nutrient solutions on Sunday night. The rescuers previously drilled a channel at 1:56PM local time on Sunday, knocked on the drilling pipe and received knocking sounds back in response.
The blast took place at approximately 2pm on January 10, about 240 metres away from the mine entrance, the report states, adding that 22 miners were working 600 metres away from the explosion site.
The workers' communication systems have been damaged in the blast, while debris are blocking the mine shaft, rescuers say, pointing out that the late reporting of the accident has also hampered rescue efforts.
The Hushan Mine is owned by Shandong Wucailong Investment Co. Zhaojin Mining Industry Co, China's fourth-largest gold miner, describes Shandong Wucailong Investment Co as a 'subsidiary of an associate'. It has not commented publicly on the accident.
However, Shandong provincial authorities have sacked two top officials in the city of Qixia following the explosion. State broadcaster CCTV reports that Qixia Communist Party Secretary Yao Xiuxia and Deputy Secretary Zhu Tao – who also served as mayor – have been dismissed. Li Bo, deputy mayor of Yantai, which oversees Qixia, will act as Qixia party secretary, the broadcaster adds.
Speaking at news conference on January 15, Li stated that authorities would investigate and 'severely punish' those responsible for the accident'.
China's mining industry has a poor safety record, with accidents common and regulations poorly enforced. In December 2020, 18 miners were killed due to a carbon monoxide leak at the Songzao coal mine, which is owned by a local energy company, in the southwestern city of Chongqing. The burning of belts in the mine caused carbon monoxide levels to exceed safety limits, Xinhua reported at the time.