Supply Chain & Operations
Mining newsround up: supply chain shifts and sustainability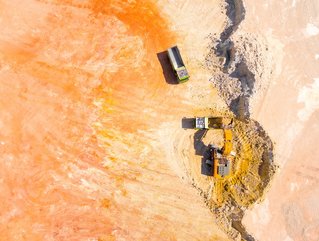 Ascot's mineralisation expansion, Luke Norman appointed as Executive Chair at Trillium Gold & a sustainable project from Aggreko & Labyrinth Resources
Aggreko - one of the leading mobile and modular power solutions providers in the world - has been working with Labyrinth Resources to complete a pioneering remote power project, which saves mining costs and facilitates the path to sustainable energy.
Ascot Resources, the Canadian exploration and development company, has announced the second batch of assay results from the 2022 exploration drill programme at its Premier Gold Project, which is located on Nisga'a Nation Treaty Lands in the prolific Golden Triangle of north-western British Columbia.
Max Resource, the Canadian mineral exploration company, has said it has been awarded a key Mining Concession Contract for a total of five concessions for the URU district, now covering a total of 74- square kilometres and located along the CESAR North 90-kilometre-long copper-silver belt, within the CESAR project in the Northeast of Colombia.
Saudi Arabia's Ministry of Industry and Mineral Resources (MIM) has announced that 13 bidders have qualified for the second stage of the Umm Ad Damar exploration site licensing round – the second of its kind in the Kingdom.
The Ministry has qualified 13 bidders from this pool to the proposal stage: Abdul Rahman Saad AlRashid & Sons Co. (ARTAR); African Rainbow Minerals; Al Masane Al Kobra Mining Company (AMAK); Alara Saudi Ventures PTY LTD, Barrick Gold T 7 Limited; Consortium between Moxico Resources PLC and Ajlan & Bros mining company; ERG Arabia LLC; Norin Mining Ltd; Saudi Arabian Mining Company (Ma'aden); UDS Golden Group; Vedanta Limited; Yancoal Australia Ltd; and Yilmaden Holding.
Trillium Gold Mines Inc, the Canadian stock exchange-listed mining firm, has announced the appointment of Luke Norman as the Executive Chair of the company's Board of Directors, effective immediately.
MACA Limited, the publicly listed, Australian international contracting group that provides services to the mining, infrastructure and construction sector industries, has said that it has determined that a non-binding, conditional and indicative proposal from NRW Holdings, is not superior to a cash offer it has received from Theiss Group Investments.